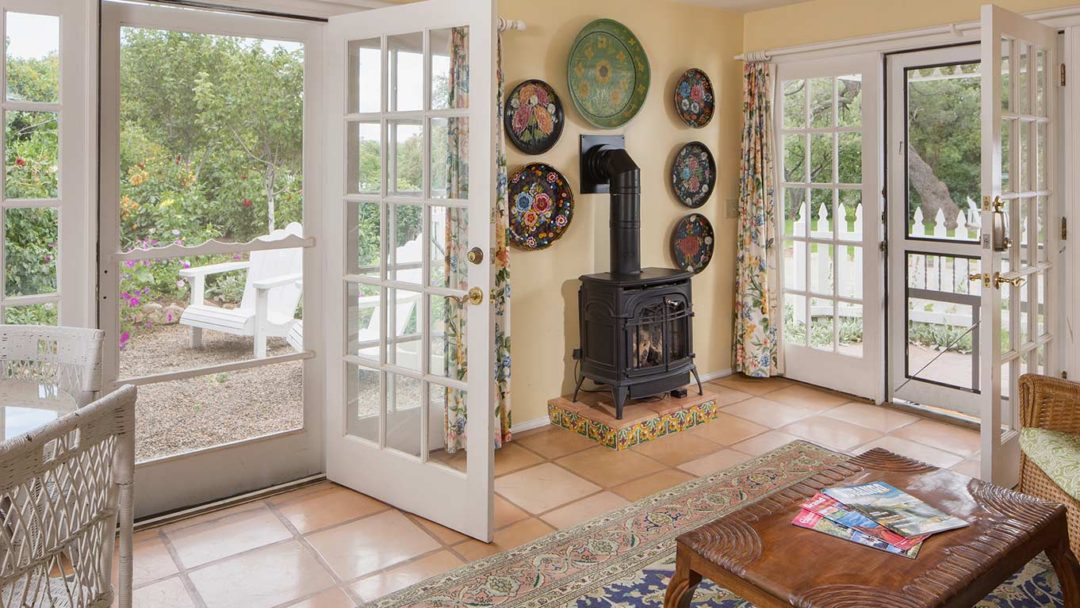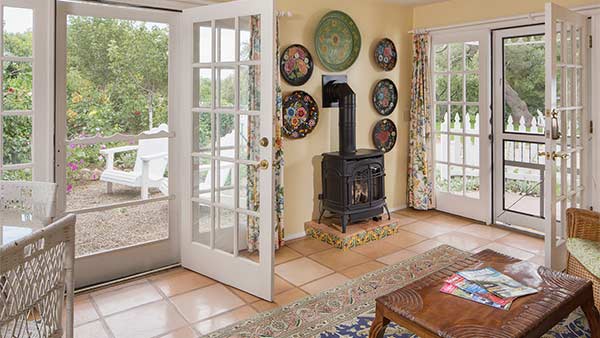 The Pinon Suite
The Pinon Suite welcomes all with bright cheerful country charm. Relax the soul and reconnect with family and loved ones in this inviting two room suite, complete with kitchenette and spacious living area.
Enjoy a private patio with white picket fence and overflowing English flower gardens. A perfect place to sip on a cup of coffee or a glass of wine and relax with a good book. The separate master bedroom features a pillow top king mattress complete with heirloom furnishings and private garden entrance. The large full bath is accented with artful glass tiling, ample closet space, and has a large soaking tub.
Families can take advantage of the queen sleeper sofa and fully functional kitchenette adjacent to the living room filled with original ranch garden inspired artwork.
Sleeps up to four.
Reservations
Reserve your Durango, Colorado Vacation Today!  Choose From 16 Beautiful Lodging Options. Book Now