Our goal is for our guests to have a great breakfast experience each day, meet our kitchen staff, learn more about our area and feast on the complimentary full breakfast buffet. Guests enjoy sitting in the Dining Room with views of the gardens and Lake, or on the long cover Portal (porch) and patios.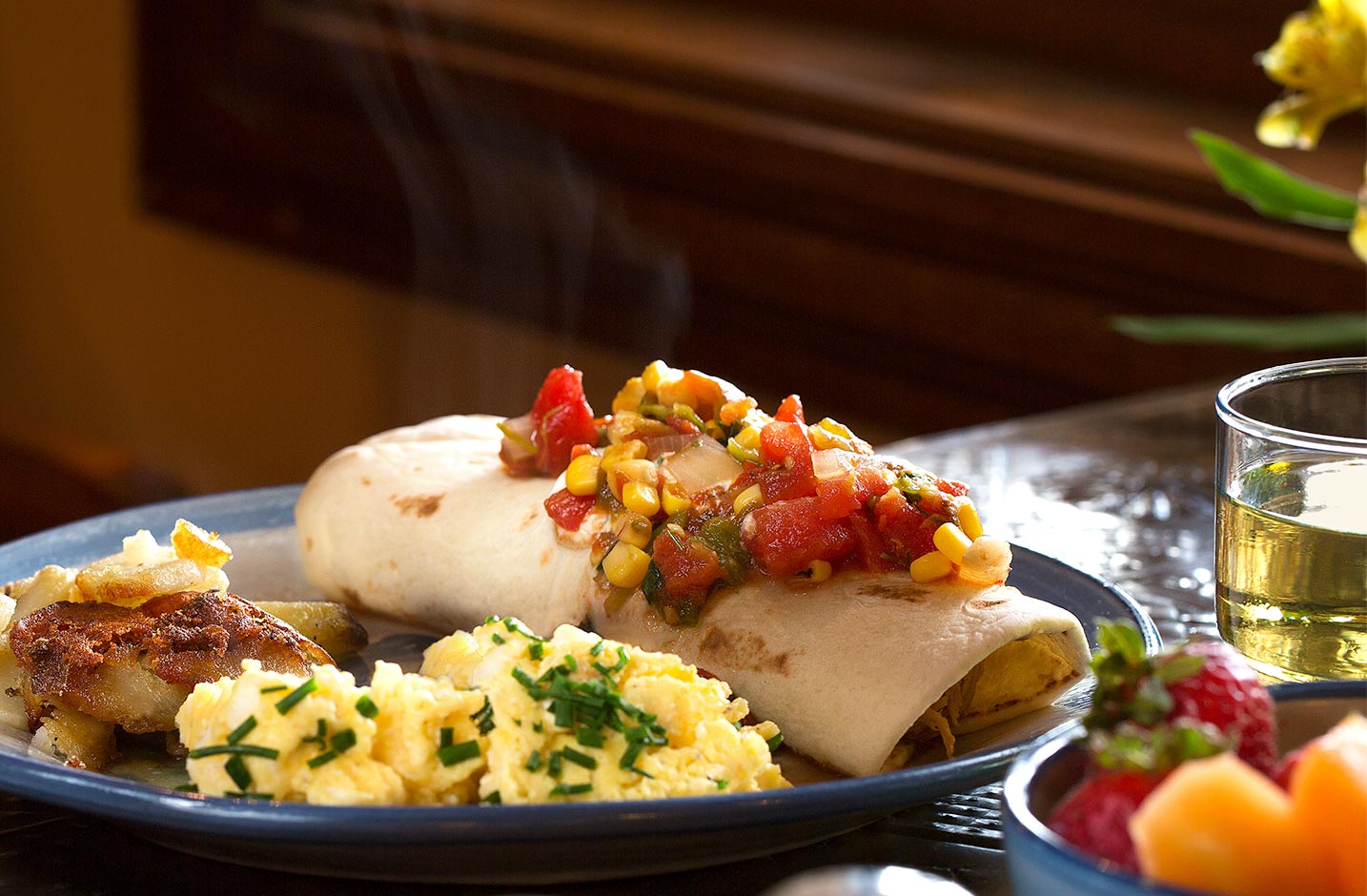 Southwestern-Style Breakfast Buffet
Our Southwest inspired breakfast features local favorites such as biscuits and gravy, tamales, enchiladas, Posole, quiches with fresh produce from our garden, chorizo, and build your own breakfast burrito, along with tamer fare. We always have homemade Granola…you'll want the recipe, glorified corn flakes, fresh berries, dried fruits and nuts, yogurt, almond milk and organic milk, a meat and cheese tray, fresh fruits and melons, homemade pastries, a variety of breads, our signature jams and honey, fresh roasted coffees and a selection of teas and juices.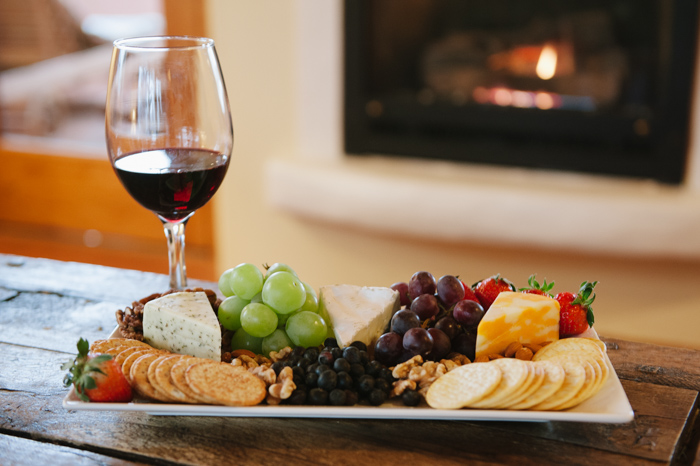 Wine and Cheese Platter
In addition to breakfast, we can put together a beautiful Wine and Cheese Platter that includes a bottle of white or red wine or sparkling juice.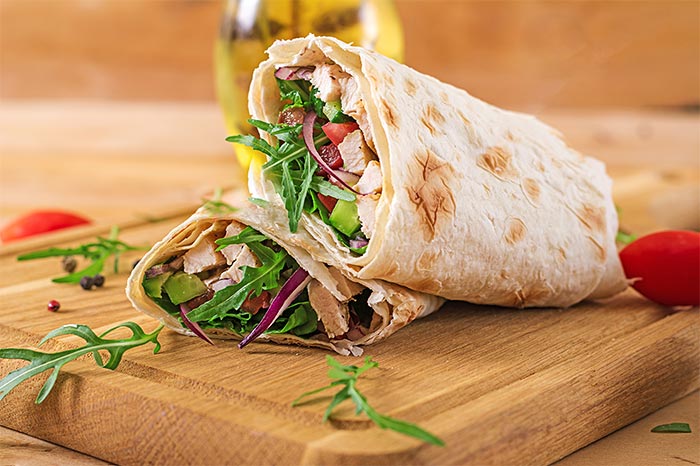 Picnic Lunches
We also make to-order picnic lunches, these are great to take on the Train, up the Canyon, to Mesa Verde National Park, or stay in and dine on your private patio.