Stunning Private Secluded Location
Just minutes from beautiful Durango, Colorado
Experience Pristine Natural Surroundings
Gorgeous Accommodations
Each luxurious Casita offers tranquility and breathtaking views
Gourmet Daily Breakfast always included
Delicious breakfast featuring hot entrees and fresh fruit.
Sit Back and Enjoy Life
Unforgettable surroundings for your memorable vacation
Wildlife and Nature Greet Your Arrival
Enjoy nature and wildlife, take a hike, or just relax
Choose a cabin on the lake, private Casita, or main lodge room.
Click Here
The Path Less Traveled....
Where will the journey take you?
Looking For Great Durango Colorado Hotels?
Blue Lake Ranch is near Durango, Colorado. Our boutique hotel & inn sits on 200 secluded acres. Blue Lake Ranch offers breathtaking views of the La Plata Mountains, meandering meadows, lush gardens, and a private spring-fed lake filled with trout. We feature 16 unique and beautiful lodging options, including cabins and private casitas. Famous for its warm and inviting hospitality, luxurious accommodations, and sumptuous Southwest inspired breakfast buffet, the ranch provides an unparalleled year-round destination.
We invite you to experience this magic firsthand. Whether you are coming for romance, to spend quality time with family and friends, attend a wedding, family reunion, or corporate retreat, explore Mesa Verde or Chaco Canyon, or ride the Durango Silverton Railway, Blue Lake Ranch is your private southwest Colorado and Four Corners vacation destination.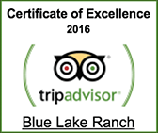 Four Corners ... heaven ... sooo much better than you could have ever imagined ...
The breakfast is amazing! Make time to visit the lake and grounds, but do not miss the fabulous breakfast.
Two most pleasant nights with the wildlife at Blue Lake Ranch...
Surrounded by nature. Exquisite beauty. Clean, spacious, and luxurious accommodations...